Current release is v12.0.2 Release Notes New in v12
Test Restore Overview
License Requirements - Included in BackupAssist v12.
Setup Test Restore Job
Backups are your last line of defense. However, they can be corrupted over time or targeted by ransomware. Follow best practice and increase your business's cyber-resilience by regularly testing the integrity of your backups. With the Test Restore feature available in BackupAssist Classic v12, you can fully automate regular testing of your backups.
Test restore support
Supported functions

Compatibility

Key features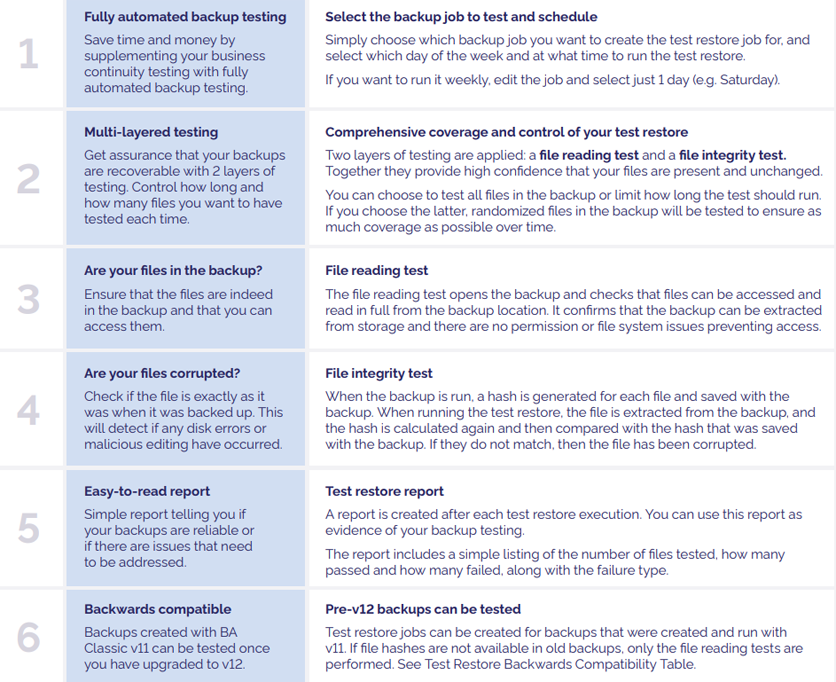 Frequently asked questions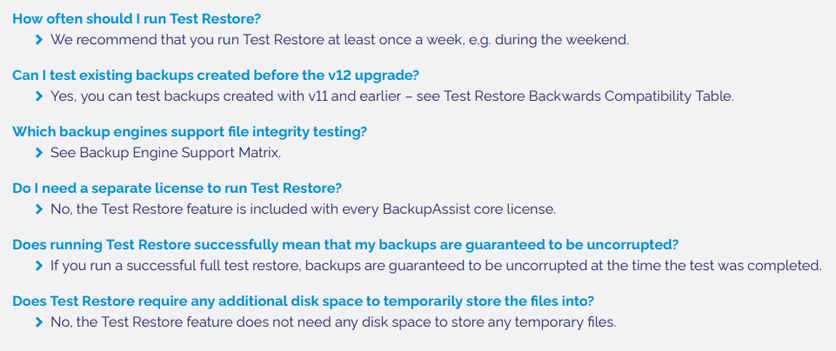 Download the 30-day FREE trial version and test it out for yourself.